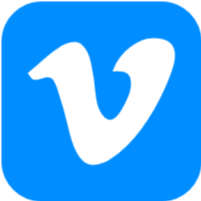 Avdshare Video Converter
7.0.4
Size: 18.5 GB
---
Downloads: 11604
---
Platform: Windows (All Versions)
Judging from the name alone, you might be tempted to think that this application is a video converter. While that is definitely true, the simple fact of the matter is that Avdshare Video Converter is actually three tools in one. It is a media player that can play video or audio files, it is a converter that can convert video or audio files, and it is a basic editor that can trim, crop, add an effect, or merge multiple videos together.

Avdshare Video Converter provides support for Windows and Mac. Installing this converter on a Windows PC is a simple task that will take little of your time. Please note that you'll be installing a trial version that won't completely convert videos: only the first 5 minutes if the video is longer than 5 minutes; just half if the video is less than 5 minutes long. A prompt that presents these limitations will show up at startup and whenever you want to convert a file with Avdshare Video Converter.

Instructions on how to use Avdshare Video Converter are clearly presented on its interface. From top to bottom, you will see the following on the interface: a File Menu; a toolbar with buttons to add files, open the Preferences menu, and access the video editing functions; a panel that lists all the files you loaded into the application; a preview panel that plays video files; dropdown menus that let you pick the output format and folder; a nice big button that lets you initiate the conversion process.

Converting video files with Avdshare Video Converter is hardly a difficult task. First up, you must load one or multiple files into the application (video and audio files are supported for the input). Assuming that you don't want to trim, crop, or apply an effect, the next thing you must do is pick an output format (many conversion profiles are available). Once you're done with all that, the last thing you must do is to initiate the conversion process and wait for it to complete.

If the conversion process is going to take a long time and you need to leave, then go to the Preferences menu and enable the option to shut down the computer when the conversion completes.

Avdshare Video Converter works as advertised, allowing you to easily and quickly convert videos (or audio files) from one format to another.


Pros
Avdshare Video Converter is available for PC and Mac. Instructions on how to use this application are clearly presented on the interface. You can use Avdshare Video Converter to play, convert, and edit media files. There's an option to shut down the computer once the conversion completes.
Cons
Trial limitations: half or 5 minutes conversion limit; nag screen. The interface is just too similar to that of Avdshare Audio Converter.
Avdshare Video Converter Awards
---
Avdshare Video Converter Editor's Review Rating
Avdshare Video Converter has been reviewed by George Norman on 11 Aug 2017. Based on the user interface, features and complexity, Findmysoft has rated Avdshare Video Converter 3 out of 5 stars, naming it Very Good
---